Do the following:
Select Functions

Select Documents

Click Create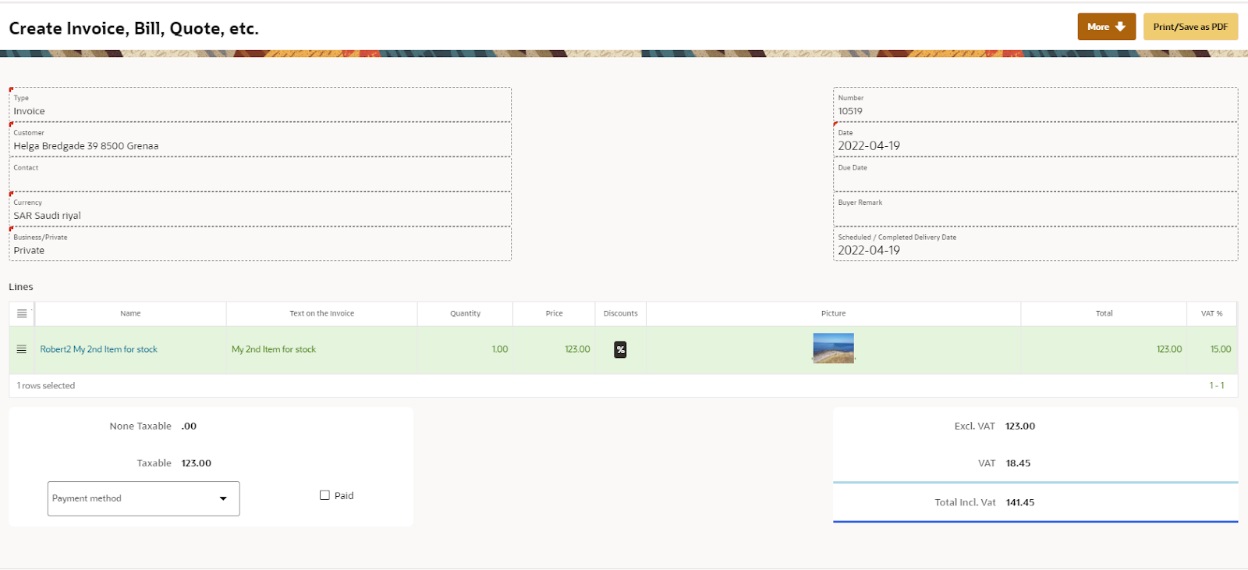 Select "Invoice" in the Type field

FIll in the rest in the header

If you do not find the customer click the sign and create.
If you do not find the contact person click the sign and create.

Write the price and quantity in the line.

To invoice an item or service click on "Add Row".

Select item in the select list. 

Write the price of the shipping.

Click "Save as Draft" and you will see the totals.

If you are not satisfied with the draft you can delete it by selecting "Delete Draft".

If you have not saved it as a draft yet just push in the browser and you will start all over.

If everything is OK the click Approve and the invoice is locked and finished and an invoice number will be given automatically.

Now you can send it by email or Print is as a PDF.

If you will duplicate the invoice, push the duplicate button after pushing the "More" button.

Once it is Approved you cannot change it anymore.
Please be aware that the following must be in place in order to get the price automatically:
The customer must have a currency code.

The currency must have a valid rate on the invoice date.

Is there any vat involved?

The item must have a sales price, valid on the date of the invoice.